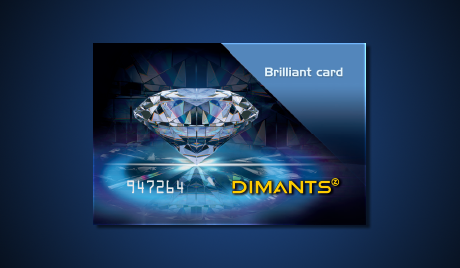 Brilliant card – masterfully cut glitter of success!
Brilliant Card benefits:
- Discounts at the bar on all drinks -5%.
- Bonus points automatically credited to client's account, Bonus point rate K=1,5
- Extra bonuses for attendance.
- Discounts on CredicPoint purchase.
- Special beverage selection.
You'll be invited to get our Brilliant Club Card if during, at least, last three consecutive months the turnover of your Points has been 3000+ or more Bonus Points per month (3000*3=9000 Bp). Brilliant Card benefits are valid if average monthly Bonus Point turnover conforms to the terms for obtaining a brilliant card.